Photographic Processes User Guide — FREE Download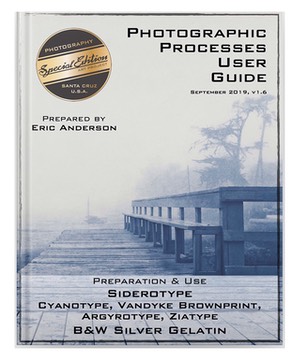 Instruction on classic B&W sliver gelatin print making as well as the historic light sensitive iron based Siderotype processes of Cyanotype (iron), Vandyke Brownprint, aka VDB, (silver / gold), Argyrotype (silver / gold), and Ziatype (palladium / gold / tungsten / platinum). 
Siderotype Paper Survey — FREE Download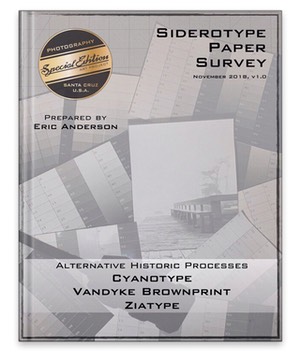 The Siderotype processes Cyanotype (iron), Vandyke Brownprint (silver) aka VDB, and Ziatype (palladium / gold / tungsten / platinum) are the focus of this survey, creating an assessment of a paper's image density, image bleed, and overall color tonality.
Photographic Processes — On-Line References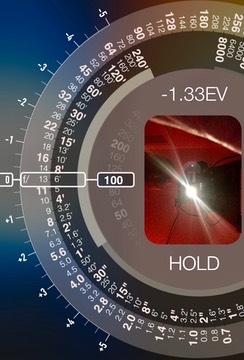 Iron & Iron: Classic Cyanotype & New Cyanotype Processes

Silver & Gold: Vandyke Brownprint & Argyrotype Processes
Palladium, Gold, Tungsten: Ziatype Process
Silver Halide: B&W Silver Gelatin Process
B&W Highlight Dithering v1.5 — FREE Download
When working with B&W historic photographic printing processes and digitally created negatives, one quickly finds that highlight detail is hard to reliably come by. Try as you may, getting that last 10% of the exposure correction curve is at best frustrating and at worst you end up walking away from those precious highlight details and go for 'high contrast' instead. This tool will will stochastically diffusion dither the highlights so if you can reliably print down to 10%, then you can now reliably print down to 1% and paper white.
Cyanotype Impressions — FREE Download
PDF Format (123MB)
eBook Format (234MB)
The botanical works of Mrs. Anna Atkins in Cyanotype
"The difficulty of making accurate drawings of objects so minute as many of the Algae and Confervae has induced me to avail myself of Sir John Herschel's beautiful process of cyanotype to obtain impressions of the plants themselves, which I have much pleasure in offering to my botanical friends." A. A.
Cards of Blue — Photo Essay
A celebration of World Cyanotype Day
Using Dr. Mike Ware's newly devised Simple Cyanotype process (link) to celebrate World Cyanotype Day, Land / Sea / Sky, I've produced a series of greeting cards entitled 'Cards of Blue'. This series captures the essence of daybreak on the Morrow Back Bay, Baywood Park, California.
Cyanotype Coffee — On-Line References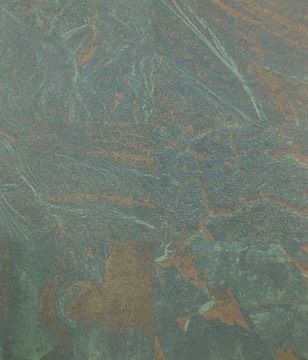 So you like Cyanotypes, and you like coffee, and you have some images that are not well suited to being imaged in the Prussian Blue of raw Cyanotype. No problem! Lets make a good desert patina toned print using coffee as the tannic iron replacing the iron that makes a Cyanotype so impressively strident!
Mojave to the Sea — Photo Essay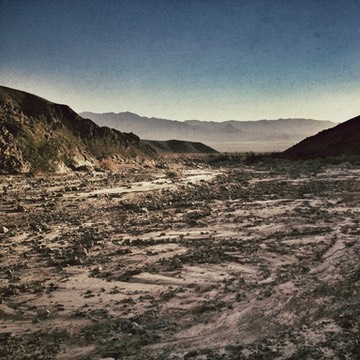 A Tale of Photographic Environs
The plan for the October exploration fun was to head out from Morro Bay to the California Mojave and backpack in Cottonwood Mountain, up Marble Canyon to the High Desert areas above Dead Horse Canyon. After 9 days in the desert sun I would return to the sea for coastal photography and the annual Oktoberfest in Los Osos with the plants and birds and rocks and things…
Processing and Chemistries Plan — Free Download
Permit planning for city approvals
Special Edition Art Project (SEAP) is a photographic print manufacturing facility available to artists on a subscription or rental basis providing consulting services on the various photographic imaging and darkroom processes available within the space. SEAP will use manual photographic tray processing as the print development process flow, supporting the classic B&W sliver gelatin print making process as well as several historic processes wedded with modern chemistries, all with ecological wisdom.
Spill Prevention and Response Plan — Free Download
Permit planning for city approvals
A hazardous spill is defined as the uncontrolled release of a hazardous chemical, either as a solid or liquid. Spills at the Special Edition Art Project (SEAP) may occur in either of the darkroom photography lab or the lightroom workshop. The challenges related to dealing with spills will vary with the type, volume, and concentration of the chemical or material involved and the potential exposures. Potential chemical spills within SEAP would generally involve small volumes of a variety of chemicals used in the photographic manufacturing environment. For most chemicals, exposure is the priority concern; whereas with others, such as exhausted photographic fixer, the more immediate concern is a release to the environment.